Description
TIC TRAVEL BOTTLE V2.0
Introducing Tic Travel Bottles, each bottle contains removable internal containers that form a user-friendly travel dispenser. Lightweight and compact. TIC Travel Bottles can easily fit into a suitcase, backpack, toiletry or gym bag, so you can bring your favorite skin and shower products with you, wherever you go.
BETTER FLOW FOR GELS
Using improved valve technology, thicker gels such as conditioners and moisturizers can be easily pumped from containers as well now.
SMART LOCK AND ANTI-LEAK NOZZLES
The new smart lock mechanism keeps the lid of your TIC Travel Bottle V2.0 from popping open in transit. Our patented design of nozzle keeps liquids like serums and oils from leaking.
MIX AND MATCH
Volume upgrades let you mix and match interchangeable 20ml, 40ml or 50ml, 100ml applying to skin or shower bottle respectively.
GET COMBO FOR MORE COMBINATION
Additional containers set, available for chosen too, for your ease of personalizing TIC Travel Bottles V2.0 to suit your routines and requirements.
*Shower Bottle combo comes with extra 1 x 100ml, 2 x 50ml containers.
*Skin Bottle combo comes with extra 2 x 40ml, 2 x 20ml containers.
*Shower and Skin Set Combo comes with extra 1 x 100ml, 2 x 50ml, 2 x 40ml, 2 x 20ml containers.
TRAVEL MADE SIMPLE
We're passionate about designing and creating products in the pursuit of better travel experience in cool and innovative ways.
We aim to bring market travel products that are just the right combination of cool, convenient and creative, sharing the TIC travel philosophy of fun and freedom, with everyone.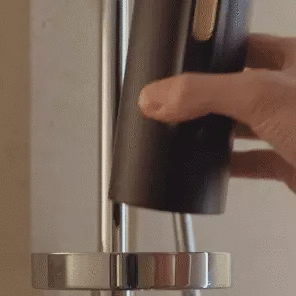 SHOWER BOTTLE
Shower Bottle is meant for Body Shampoo, Conditioner, and Shower Gel. It holds 50ml and 100ml containers, you can mix and match between 4 x 50ml OR 2 x 100ml OR 1 x 100ml + 2 x 50ml containers.
SKIN BOTTLE
The skin bottle stores skincare product like a facial wash, toner, make up remover, serum and everything you can imagine! It also comes with 4 decks that allow you to store cream and other small accessories like ear needles and others.
At the same time, you can choose to fill 6 x 20ml, 3 x 40ml containers, or any combination in between.
COMING SOON