Description
Four wheels driving force

Flip double-sided driving

One-key twist deformation

Raise overall car body chassis above 9cm over the ground

Able to drive in a variety of rugged mountain roads at high-speed maxinum upto 20 km/h

Go forward and backward

Turn left and turn right

Super shockproof device
This RC transformable stunt car takes RC fun to a whole new level with gesture sensing, sweet music, and colorful lights! On-road or off-road, the huge wheels keep the car's body not be hit for off-road handling and blazing speed. The powerful 7.4V 1300mAh battery helps the car reach a longer working time up to 40 minutes, perfectly satisfy your playing needs. Amazing! Enjoy every thrilling driving moment.  This remote control car lets your child's childhood more than a joy! The track is twisted and driven at a high speed so that children can experience different pleasures! Innovative playing brings unique fun to kids. Make your life more fun!

Features:
Two Modes of Controlling: One mode is put the watch on your hand and control the stunt car by change your hand gesture, the other is use the remote controller to keep the car driving as you want. This car brings its owner to a nnew level of rc fun.
2.4GHz Radio System: with anti-jamming capability allows to race at the same time in the same track. 100 meter control distance, racing freely.
Transformers Modelling, Colorful Lights and Cheerful Music: this new version RC car will give your kids a childlike, fashionable,special driving experience.
Bionic Spines designed in this car make it more fun and convenient, twist transform as you control. Protect the car from Collision crash drop for longer life span.
One Key Transform for On Road & Off Road: Transformable body makes the car more flexible and suit for all terrains. Move on grass, sand, rocks, rugged roads and other Terrain.
A variety of action combinations dance. Easy to play! Just go and get more fun.
This RC twisted car has multi-directional drift command, one-click easy to complete drift stunt!
7.4V (1200mA) ultra-large capacity high-speed power battery,excellent endurance.
Mecanum Wheel
This omnidirectional movement is based on the principle of a central wheel with a number of axles located around the wheel that converts part of the wheel steering force to a wheel normal force.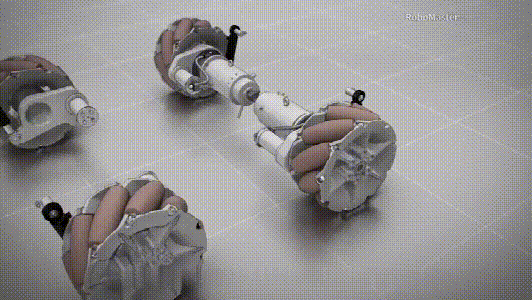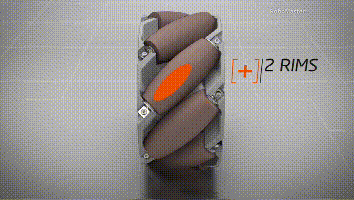 Double-sided drive design
Because the car has a unique double-sided design, it can be flipped and driven on both sides. Even if you encounter obstacles, you can continue driving while hitting the wall and turning over. Made of metal and plastic, it has wear resistance and pressure resistance.

One-click conversion – suitable for running on any terrain
Just click on the switch button on the remote control, its body will bend, the four wheels will be tighter, and the ground will be stable. The car will change from a flat shape to an off-road vehicle.

Applicable indoors and outdoors, flat hills
strong power, high speed 25 km/hour, can run perfectly on various surfaces indoors and outdoors, such as cement floor, terrazzo floor, cross country sports and so on.

Anti-interference, easy to operate:
2.4 GHz radio control system has the good anti-interference performance. The remote control distance is approximately 150 meters, allowing multiple cars to play without interference.

Front, rear, left/right, flip and high chassis can be freely combined during playback:
4WD driving provides better stability and off-road performance. This RC stunt car is very sturdy.
Specification:
Mode of operation: Remote Control & Gesture control
Color: Blue
Charge time: About 2 hours
Work time: About 40 mins
Control distance: 100m
Speed: 20km/h
Battery for car: 7.4V 1300mAh(included)
Product Size: Racing mode: 42 x 25 x 9.5cm; Climbing mode: 32 x 25 x 14cm
Note: There might be some deviation due to manual measurement.
Package including:
1 x Stunt RC Car
1 x Watch Gesture Remote Control
1 x Remote Control
1 x USB Charging Cable
1 x Instruction Manual
1 x Battery for Car
Our product is the same as these pictures. If you do not like when you get, we can give you refund anytime.